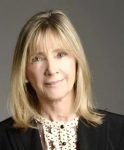 Dear WAPOR Members,
Early in March we held the Council meeting in London, and throughout the two-days –March 8th and 9th – we worked very hard in designing strategies and exchanging new ideas to reach the goals we have set for better serving WAPOR members, and which I've detailed in my first letter. To remind you, these goals are: 1) growing expansion of WAPOR in all parts of the world and increasing membership; 2) continue improving existing relations with other organizations, and creating new ones; 3) making WAPOR recognized as the organization that sets standards for Public Opinion research in the world; 4) strengthening communications with our members and with the World; and 5) continuing and increasing the number of conferences and seminars in all parts of the world.
It was a very intense gathering, and we are very satisfied with the results and excited about the strategy and actions we have planned together. 
As education is a key element for our goal of making WAPOR recognized as the organization that sets standards for Public Opinion research in the world, one of our activities will be to develop more educational initiatives and to offer more courses. For the Toronto Conference we have organized four different training workshops: Conducting Surveys in Emerging Democracies;  An Insider's Look at Sentiment Analysis : What Works, and What They Don't Tell You; Strategies for Publishing Public Opinion Research; and Comparative and Cross-national Survey Research.
Besides training courses, we also aim to organize webinars and other activities in the near future, and it is with this objective in mind that the Council is very pleased to announce that Michael Traugott –ex WAPOR president- will be joining us as Chair of the Education Committee. He will be leading a team in charge of designing, planning and organizing our education initiatives, working very closely with Janet Streicher –Chair of Professional Standards Committee-and Sergio Wals, the General Secretary.
We are also making progress in our search for a Social Media Coordinator: we have received a number of interesting resumes of very qualified and motivated candidates that we are in process of interviewing. Surely we will have some more news on the subject soon!
As for the strengthening of our relationships with partner associations, we are happy to announce that we will be holding joint sessions with AAPOR and with ESOMAR and CRIC, the Canadian organization of pollsters, at our next Annual Conference in Toronto in May.
This year's Conference theme is Public Opinion and Democracy, and as you can see we are very excited about all the things we have planned for it.  I encourage you to look into the website for more information and register to be part of this wonderful event!
I would also like to comment on some of my activities these days, in line with our goals of continue building and improving relations with other organizations and strengthening communications with the world. I was invited to participate in a Conference organized by the Pontifical Academy for Life in Rome –Vatican City- on the subject of Robo Ethics where my contribution was a paper on "Robotics and sociopolitical issues based on public opinion data." On the morning of February 25th, Pope Francis received the Academicians and gave the opening speech. I was deeply impressed with the diversity and level of thinking of the participants and all of the possibilities – and realities – that robotics and AI are enabling in our lives today, and all the future implications they may have.  In this link you can find a short interview where I share some of my views on the subject.
On a different note, I would like to emphasize that strengthening relationships inside and outside the WAPOR network is fundamental to our organization in times where public opinion shows great volatility and a number of factors create difficulties for our activity. In this spirit, I am happy to share an essay that is the fruit of collaboration between three WAPOR Presidents: Esteban López-Escobar, Maxwell McCombs and myself. The subject is Communication, Public Opinion and Democracy. You can click here to read the full essay and abstract.
Hope you'll enjoy the reading, and looking forward to see you when our world gathers in Toronto!
Best wishes,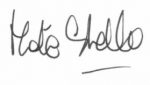 The post Letter from WAPOR President appeared first on World Association for Public Opinion Research.