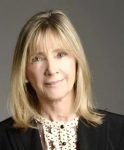 Dear WAPOR Colleagues,
End of the year is generally a very good time for checks and balances, as well as connecting. I would like to share with you some of what I believe were the highlights of a very active 2019 for WAPOR.
This year we held two excellent conferences with wonderful results. In May, it was the occasion for WAPOR's 72nd Annual Conference that took place in Toronto, Canada. The theme was "Public Opinion and Democracy," gathering over 120 presentations and 200 delegates in attendance from 38 different countries covering all regions. It also included joint sessions with AAPOR, special sessions held together with ESOMAR & CRIC; and four different workshops to respond to our network's interest in training and education.  Remember you can find podcasts of the roundtables and video of the training workshops in our library. Also you can access some of the presentations given in the Conference program.
In September was the time for WAPOR's Asia 2nd Annual Conference in New Delhi, India. The theme was "Digital Democracy: The Scope and Limitations of Digital Advancement on Democratization in Asia." The Conference began with WAPOR Workshops Day, a complete day where 6 different training workshops were conducted by renowned experts in our field, followed by two days of panels on topics such as political participation and mobilization, data preservation and archiving, as well as various public opinion topics. The Conference focus, as well as the workshops, was concerned with approaching the new challenges and the opportunities that the rise of digitization and emerging technologies create for public opinion research and polling. You can read some of the papers presented during this conference here. Once more, these events represented an opportunity for our membership to come together and exchange experiences.
WAPOR International held elections earlier this year, with a very good voter turnout of 45.75%. These elections aimed to fill three offices: the Chair of the Liaison Committee, Chair of the Publications Committee, and Secretary/Treasurer. Kseniya Kizilova (World Values Survey) was elected Chair of the Liaison Committee, Jibum Kim (Sungkyunkwan University) was re-elected as Chair of the Publications Committee, and Henning Silber (Center of Methods in Social Sciences at GESIS) was re-elected as Secretary/Treasurer. They will all begin their two-year terms on January 1st, 2020.  We are appreciative of all who agreed to run for WAPOR office and congratulate those who were elected and who will be new or returning members of the Council. As for those who will be leaving office, we thank you for your service and dedication.
WAPOR ASIA held its presidential elections recently: Jibum Kim (Sungkyunkwan University) was elected as WAPOR Asia President and will serve a two-year term that runs from January 1st 2020 to December 31st 2021.
This year we also put our efforts into increasing and extend the participation of our network of National Representatives. By May, we had appointed 36 National Representatives to a two-year term, and to this moment we have reached the number of 48. We have already started collaboration and interchange with National Representatives, consulting them regarding issues and topics that are relevant for their countries and should be addressed in our next conference. We are very grateful to them for their support and participation.  A listing of current National Representatives and their responsibilities can be found here.
Education is a key element for WAPOR. In addition to training workshops during the Annual Conference, in September we held a webinar on "Survey Research in International and Comparative Contexts" dictated by Dr. Zeina Mneimneh and Julie de Jong, who showcased two resources facilitated by the Survey Research Center International Unit, at the University of Michigan. We expect to be hosting two new webinars in the coming months; in the meantime you can read more about the webinar, as well as access the slides or watch the presentation in our library.
We've seen many elections happening around the world this year, and it is the perfect timing now to recommend those involved in political polling to revisit our Code of Ethics, which establishes principles of ethical practices and professional standards that should be acceptable to users of research and to the public at large. You can read the entire WAPOR Code of Ethics here.
I take this opportunity to remind you that we are currently in the period of membership renewals and recruitment. If you have not yet renewed your dues for WAPOR, we would encourage you to do that soon, and to forward this message to friends and colleagues who might find benefit in becoming members of WAPOR. You can visit our membership portal at https://access.wapor.org  and log in or create an account.   
Finally, a reminder that WAPOR will hold its 73rd Annual Conference together with the WAPOR Latin American (LATAM) Congress on October 6-9, 2020 in Salamanca, Spain. The conference committee will welcome proposals until the deadline on January 10th, 2020 on the conference topic which is "Public Opinion and Survey Research in Changing Times." We strongly encourage you to visit our website for more information and to participate with your papers and proposals.
My best regards and a big thank you to you all. I wish you a happy and successful 2020.
Best wishes,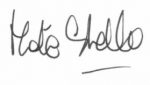 Marita Carballo
WAPOR President
The post Letter from WAPOR President (December 2019) appeared first on World Association for Public Opinion Research.