THE WAPOR ASIA BANGKOK 2021 CONFERENCE
16-17 November 2021
Due to the COVID-19 pandemic, WAPOR Asia has decided to hold its fourth annual conference in a virtual format. Our goal is to provide the PUBLIC OPINION research community with a rich, valuable and engaging experience. The virtual conference will translate all aspects of an in-person event into a user-friendly, online format. Paper must be submitted in English or Thai and all accepted works are to be presented in English or Thai. Please, remember the following important dates:
– Abstract Submission: 1 August – 10 September 2021
– Notification of Acceptance: by 20 September 2021
– Full Paper Submission: 20 September – 31 October 2021 (optional)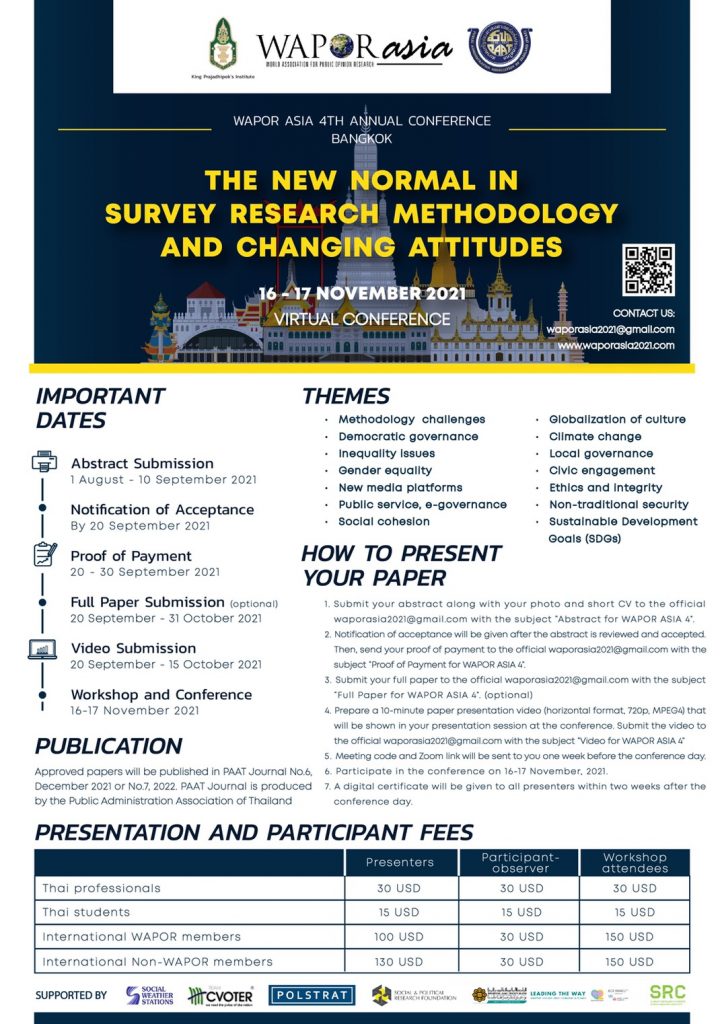 The post Upcoming WAPOR Asia 4th Annual Conference appeared first on World Association for Public Opinion Research.